VisuStella World: School
Hello everyone,
I updated the resource pack with new materials! The following materials are added:
Carpet
Flowers
Some new autotile graphics.
Some new wall graphics for outside assets.
New blood graphics and recolored.
Rearranged and resized some assets to fit better.
And I also updated the sample project with more maps! Thank you Liberty and Indrah for helping me with the map layouts as well!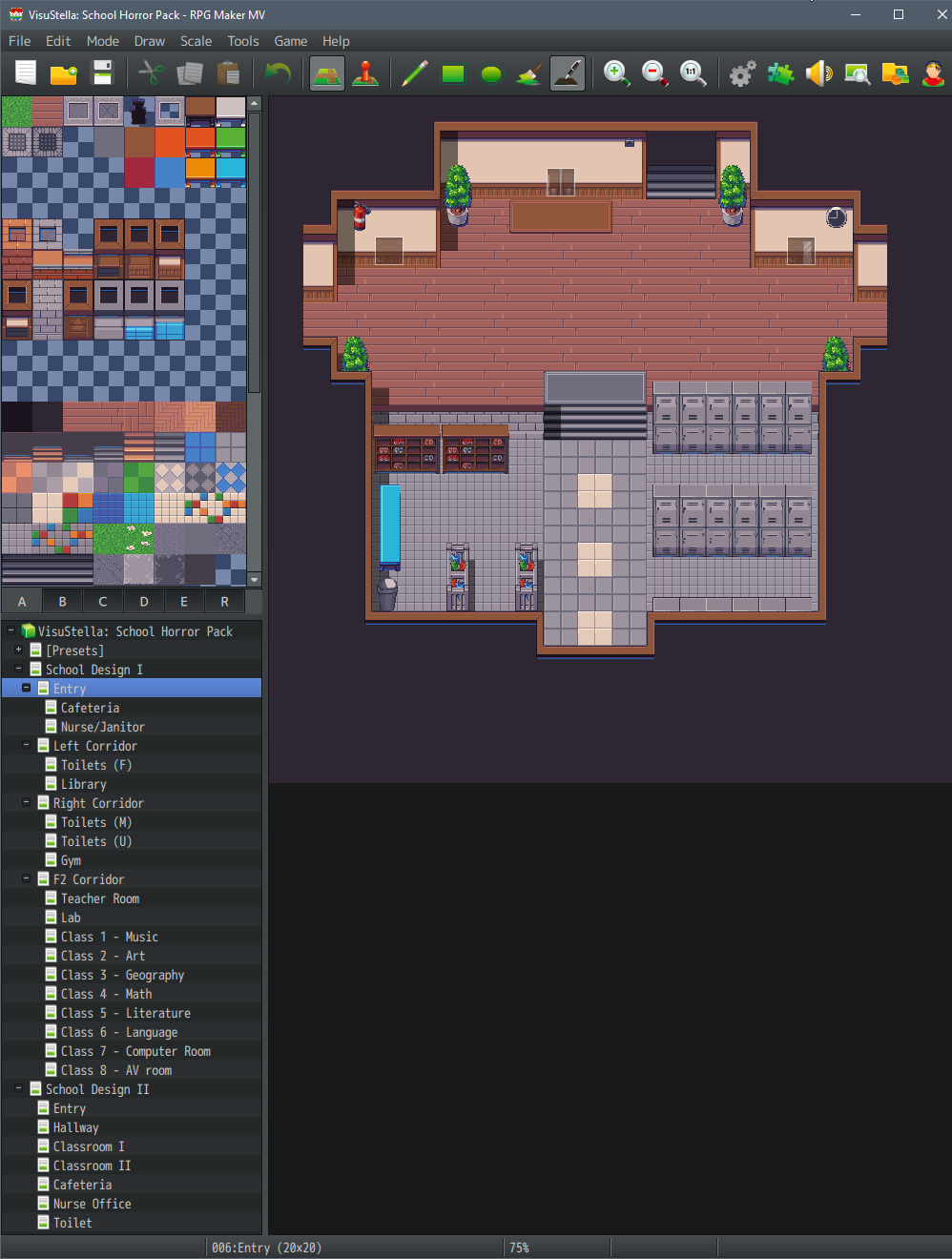 Thank you and I hope you enjoy the update!
Files
VISUSTELLA_SCHOOLHORROR_VOL01_Ver1_0_2.zip
3 MB
Jan 11, 2019
Get VisuStella World: School