VisuStella World: School
Hello friends~!
We just want to say thanks to the few people who have already shown interest in our resource packs. You're the best.
We've been slowly working on this pack on our spare time and providing necessary tools to make your life as easy as possible. However, because of time-sensitive contracts pretty much demanding all our attention, the next packs will still be a couple weeks/months away. But we would like to give you a sense of our plans for the future of this "set."
Free Monster/Ghost Updates
This is something we had in mind for release but didn't have time. Here is a sneak preview of what it would look like though!

We decided to increase the frame count for said monsters because we figured it would add to the spooky feel. We'll also be providing a 3 frame one for vanilla RPG Maker users who don't want to deal with character frames.
Next Pack: City Pack for Zombies and Survival Horror
For our next pack, we're creating a set that complements this pack but this time on the city! We're creating a lot of outside stuff and some interior stuff. We aim to have something this February. Here's a sneak peak!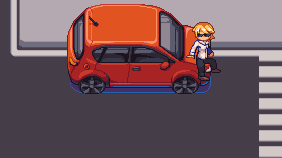 Future Works...
After that's all said and done, we'll be focusing on creating fantasy assets and hopefully free additions to the people purchasing our packs. Thank you for your patronage and we hope that you have a nice day!
~ Team Visustella
Get VisuStella World: School
Comments
Log in with itch.io to leave a comment.
thank you for this wonderful pack! it is really lovely :>